BLOG
What Does it Mean That There is No Fee in Your Personal Injury Case Unless We Recover for You?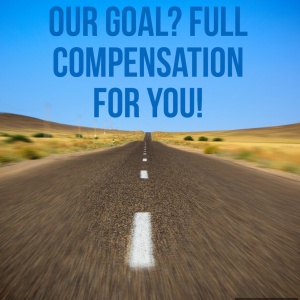 It is the unfortunate reality that people are injured by no fault of their own every day.  If you have been injured as the result of someone else's negligence or fault, you should not have to suffer in silence, foot all of your own bills, or experience lost wages because you cannot work as a result of the injury.  You have rights and at Alcock Law, we are here to protect your rights and fight for you in your personal injury case.  While there are many Arizona personal injury attorneys, not all are created equal.  We have extensive experience winning Arizona personal injury cases.  When you begin to research personal injury attorneys in Arizona you will quickly find that there is a wide range of attorney fees and it may seem daunting to even be able to afford an attorney, particularly when you have to come up with a lot of money before your case has even begun.  Many attorneys will charge a consultation fee, charge for their services, and there may be other hidden fees lurking that you cannot foresee unless you know the right questions to ask. For this reason, at Alcock Law, we never collect a fee unless we recover for you.  What does that mean?  Let us explain.
We always offer our clients a free consultation.  And, for personal injury cases, we offer free in-home, in-hospital, or in-rehabilitation center visits to discuss your case with you.  We know what you are going through and how difficult it can be just to get through the day let alone drive to an attorneys office for meetings.  We want to make it as easy as possible for you to get the representation you deserve and have someone fight for your rights.  In addition to your initial consultation, you can call us at any time and we will begin working for you for absolutely no out-of-pocket cost.  You will not have to pay any fees until the settlement has been achieved and our fees will simply be deducted from the settlement at the end of the case.  Our team has decades of extensive experience representing clients in their Arizona personal injury cases and we know how to win.  At Alcock Law, we are committed to our clients and we will always represent you with dedication, passion, and all of the financial resources necessary to achieve the results you deserve and the ability to pay upfront should never stand in the way of that which is why we will never collect a fee unless we recover for you.