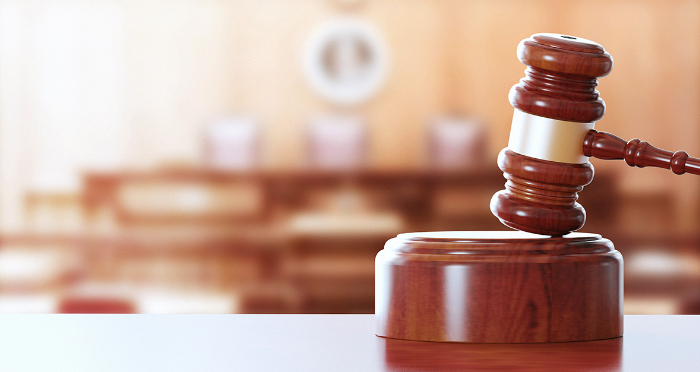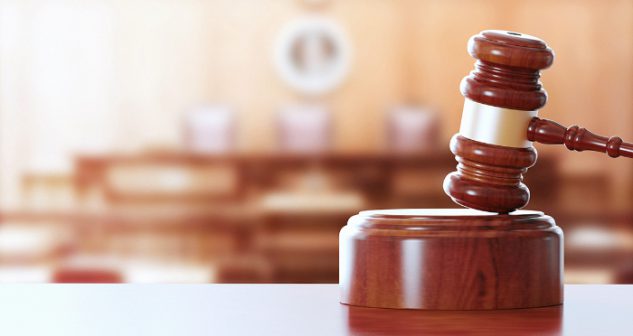 Immigration Bond Cases:
Affordable – Dedicated – Free Consultation
We have represented and helped thousands of people receive immigration bonds. Our team consists of individuals who are dedicated to defending clients who are facing removal. There are many steps that are involved in the bond process but rest assured, we can help you at every step, from obtaining a bond to your individual hearing.
Generally, it can take days or even weeks to receive an immigration bond hearing.  But the entire cancellation of removal process can even be extended into years. Nevertheless, whatever circumstances one might have, the first step is to get in contact with an attorney as soon as possible. The bond process is a very delicate one in where you may only get one opportunity and if a mistake is made it can result in removal.
Please do not hesitate to call our immigration attorneys.  Our team takes the time to make sure that we understand your bond or cancellation case and to make sure you comprehend the process. The consultation is free.  We will look for best possible solutions and do everything we can to keep families together.  We believe in our clients and we are committed to providing quality representation.  We look forward to speaking to you today.
If you have any questions in regards to the bond/cancellation process, below are some requirements and exclusions so that you can be best prepared for the process.
Immigration Bond Requirements:
To get a bond, an immigration judge will determine whether or not the person is eligible. Individuals who have had a prior deportation order are usually not eligible for bond.
If the judge feels as if an individual is either a flight risk or a danger to the community, that person would then ineligible for bond. The judge is free to take into account any evidence that is available to them to determine if an individual is a flight risk or danger to the community.
Additionally, the judge will also consider whether or not the individual was caught crossing the border or has established residence in the United States. Usually, if an individual is caught crossing the border, they are ineligible. With this being said, it is still possible to receive a bond even if an individual does not meet all the requirements for the cancellation removal under 42(b).
If someone has been convicted of a DUI, they may be considered a danger to the community, which can ultimately result in a judge denying that person a bond.
If an individual does not have an immediate relative that is also either a US Citizen or a Legal Permanent Resident, then that person may be considered a flight risk due to the fact that do not qualify for cancellation of removal or 42(b).
With this being said, there is no way to know in advance how a judge will rule in a bond case.
Likewise, there are also various types of crimes that make it impossible to recieve a bond and/or 42(b) cancellation of removal. These offenses are known as Aggravated Felonies. If the person seeking bond has one of the following convictions, If an individual is looking into getting bond and has one of the following convictions, they will not be eligible to receive a bond.
Crimes that make recieivng a Bond Impossible:
Aggravated Felonies under 8 USC § 1101(a)(43)
Alien smuggling- smuggling, harboring, or transporting of aliens except for a first offense in which the person smuggled was the parent, spouse or child.
Attempt to commit an aggravated felony
Bribery of a witness- if the term of imprisonment is at least one year.
Burglary- if the term of imprisonment is at least one year.
Child pornography
Commercial bribery- if the term of imprisonment is at least one year.
Conspiracy to commit an aggravated felony
Counterfeiting- if the term of imprisonment is at least one year.
Crime of violence as defined under 18 USC 16 resulting in a term of at least one year imprisonment, if it was not a "purely political offense."
Destructive devices- trafficking in destructive devices such as bombs or grenades.
Drug offenses- any offense generally considered to be "drug trafficking," plus cited federal drug offenses and analogous felony state offenses.
Failure to appear- to serve a sentence if the underlying offense is punishable by a term of 5 years, or to face charges if the underlying sentence is punishable by 2 years.
False documents- using or creating false documents, if the term of imprisonment is at least twelve months, except for the first offense which was committed for the purpose of aiding the person's spouse, child or parent.
Firearms- trafficking in firearms, plus several federal crimes relating to firearms and state analogues.
Forgery- if the term of imprisonment is at least one year.
Fraud or deceit offense if the loss to the victim exceeds $10,000.
Illegal re-entry after deportation or removal for conviction of an aggravated felony
Money laundering- money laundering and monetary transactions from illegally derived funds if the amount of funds exceeds $10,000, and offenses such as fraud and tax evasion if the amount exceeds $10,000.
Murder
National defense- offenses relating to the national defense, such as gathering or transmitting national defense information or disclosure of classified information.
Obstruction of justice if the term of imprisonment is at least one year.
Perjury or subornation of perjury- if the term of imprisonment is at least one year.
Prostitution- offenses such as running a prostitution business.
Ransom demand- offense relating to the demand for or receipt of ransom.
Rape
Receipt of stolen property if the term of imprisonment is at least one year
Revealing identity of undercover agent-
RICO offenses- if the offense is punishable with a one-year sentence.
Sabotage
Sexual abuse of a minor
Slavery- offenses relating to peonage, slavery and involuntary servitude.
Tax evasion if the loss to the government exceeds $10,000
Theft- if the term of imprisonment is at least one year.
Trafficking in vehicles with altered identification numbers if the term of imprisonment is at least one year.
Treason- federal offenses relating to national defense, treason
What Happens After the Bond is Granted?
If a bond is granted, the next step is the out of custody 42(b) process. This is a very intricate process and the requirements can confuse many people. Here are the questions that we ask in order to determine whether or not a individual is eligible for a 42(b) cancellation of removal. In conclusion, it is very difficult to list all the ways you can win a removal hearing, the questions below give the framework that the judge will consider.
How did you enter the United States? VISA WITHOUT INSPECTION
How long have you resided in the US?
Have you ever returned? How long?
Did you return for longer than 90 days for any one trip?
Have you returned for longer than 180 for all of your trips combined?
Have you ever been deported?
Have you ever signed a voluntary departure?
Have you ever been caught crossing the border and returned immediately?
Have you ever been arrested for any crime?
Have you ever been convicted of any crime?
Does your conviction result from a crime where the state alleges that you intended to hurt someone?
Are you the victim of a crime that happened in the US?
What country are you from?
Have you been politically persecuted or persecuted for your personal beliefs or orientation?
Do you have children who were born in the US? Are they under 21 years?
Are you married to a US Citizen or Legal Permanent Resident?
Are your parents US Citizens or Legal Permanent Residents? If they are USC, are they USC by birth?
Do any of your immediate relatives listed above suffer from an extreme and unusual hardship?
Are you engaged to a US Citizen?
Has any family member filed a petition for you in the past?
Do you have a I-130 that is currently pending?
Do you qualify for DACA? Enter before June 15 '07 prior to 16 years?
Are you in school? Do you have a diploma?
Do you qualify for a U Visa?
Please keep in mind that if you receive a bond, but do not qualify for 42(b) cancellation of removal, you will not be eligible to obtain a work permit. We hope that this information helps you better comprehend your case and the bond and 42(b) cancellation of removal process. If you have any questions, please feel free to call us at 602-989-5000