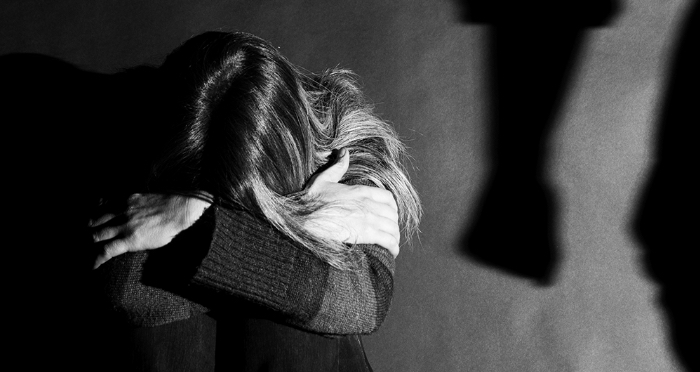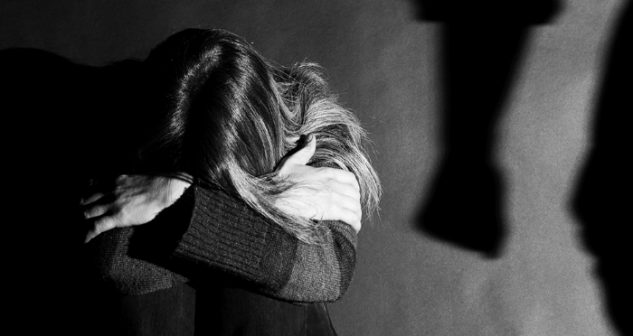 What you need to know about DV cases
Our domestic violence attorneys have helped hundreds of people charged with domestic violence and we understand that this type of charge can destroy careers and people's lives. Many times the police will arrest people without understanding all the evidence. As a result, innocent people sometimes face very serious criminal charges.
Various charges including assault, criminal damage, and crimes against children can be classified as domestic violence offenses.  What makes a domestic violence charge different from regular charges? In general, the police will look to see if the accused and victim have a romantic relationship, are related or are living together.
Many people who are charged with domestic violence offenses do not understand why they were charged or what the consequences can be for such a crime.  Domestic violence is a very serious allegation, because a conviction can result in substantial penalties, including significant jail time, counseling classes, and the loss of one's right to bear arms. Furthermore, prosecutors many times seek greater jail sentences when domestic violence is alleged.
If you look on your ticket and see the letters "DV" or ARS 13-3601, then you are probably facing an allegation of a domestic violence offense.  A DV offense is alleged not due to the severity of the crime, its based on whether or not the person charged has a relationship with the listed victim.  "Domestic Violence" designation can be added to the following charges.  Homicide, Assault, Kidnapping, Sexual Offenses, Criminal Trespass, Criminal Damage,  Interference with Judicial Proceedings, and Disorderly Conduct.  Note, however, that domestic violence does not require "violence" per se.  You can be charged with domestic violence for disturbing the peace and quiet, trespassing or unauthorized telephonic or in person contact.  The deciding factor is whether or not the "victim" has a relationship with the accused.
Domestic Violence Offenses:
Domestic violence is a special category of crimes in Arizona's criminal code, often referred to as an enhancement. Enhancements are not crimes by themselves; instead they are statutes that create additional penalties when their elements are satisfied. Domestic violence, or DV offenses, require that a person have a special relationship with the victim of the crime.
What does that mean?
It means that, if someone commits a crime against a family member, that crime can be considered a domestic violence offense. If the crime is a domestic violence offense, there may be additional jail or prison time, extra fines and fees, the loss of the right to bear arms, and the court might issue a no-contact or restraining order.
Crimes like assault, criminal damage, endangerment, and criminal trespass can all be assigned a domestic violence enhancement.
A.R.S. § 13-3601 is the statute that defines domestic violence:
"Domestic violence" means any act that is a dangerous crime against children as defined in section 13-705 or an offense prescribed in section
The relationship between the victim and the defendant is one of marriage or former marriage or of persons residing or having resided in the same household.
The victim and the defendant have a child in common.
The victim or the defendant is pregnant by the other party.
The victim is related to the defendant or the defendant's spouse by blood or court order as a parent, grandparent, child, grandchild, brother or sister or by marriage as a parent-in-law, grandparent-in-law, stepparent, step-grandparent, stepchild, step-grandchild, brother-in-law or sister-in-law.
The victim is a child who resides or has resided in the same household as the defendant and is related by blood to a former spouse of the defendant or to a person who resides or who has resided in the same household as the defendant.
The relationship between the victim and the defendant is currently or was previously a romantic or sexual relationship. The following factors may be considered in determining whether the relationship between the victim and the defendant is currently or was previously a romantic or sexual relationship:
(a) The type of relationship.
(b) The length of the relationship.
(c) The frequency of the interaction between the victim and the defendant.
(d) If the relationship has terminated, the length of time since the termination.
Domestic Violence Penalties:
Because domestic violence offenses are not crimes by themselves, the penalties vary based on the underlying crime. For example, if a person commits a misdemeanor assault against their spouse, he could be charged with DV-Assault.
Common penalties for domestic violence include:
Additional jail or prison time
Restraining orders
Additional fines and fees
Surrender of firearms
Loss of right to bear arms
How much jail time can you get for domestic violence in Arizona?
The first question that our clients have when they meet with us is usually, "How much jail time am I l looking at?"  For whatever reason, many people come to us with the idea that they are legitimately facing the maximum for their charges.  Lawyers can have a tendency to freak people out.  This is especially the case when a person is facing the criminal justice system for the first time.
Here's the straight story.  Domestic Violence charges in Arizona are typically filed as class 1 misdemeanors. Most people who are charged with first offense misdemeanors do not face significant jail time.  For example, anyone charged with a class 1 misdemeanor technically is facing six months in jail.  A good person could meet with an attorney and walk away from that consultation thinking that six months is a realistic sentence for a domestic violence offense.
The reality, however, is that counseling and non-jail programs exist for many first time offenders.  People who face significant jail time either have prior convictions or are accused of causing serious injury or were charged with the use of a dangerous weapon in Arizona.  So if you are going to court for the first time ever and there are no other factors that make your case more serious (use of gun, knife or allegation of broken bones/choking/etc) then these classes may be available to you.
Of course, as a domestic violence attorney in Phoenix, we have to caution you that every case is different.  We inform our clients that 10 identical cases in 10 different courtrooms would result in 10 different outcomes.  The key to surviving a domestic violence charge is to not panic.  If you are hearing from an attorney that you should hire them because you are facing six months in jail, take a deep breath.  Ask the following question. "How many people have you ever seen sentenced to six months for my charges?"  The answer will probably be "zero".
One advantage of coming to us is that we have former prosecutors, a former police officer and a former administrative law judge on our staff.  We have seen thousands of domestic violence offenses over the years and we will always tell our clients the unvarnished truth about their situation.  If you have a court date, come on in and we will give you detailed ideas on how to survive and potentially win your domestic violence case in Arizona.
We Know How To Win Domestic Violence Cases
Our lawyers understand that many innocent people are charged with domestic violence when they did nothing wrong.  Many times the police arrive at the scene of a disturbance call and arrest first and ask questions later.  Without question there is a preference to arrest men over women.  Oftentimes the police will make an arrest based solely on the testimony of one witness versus the other.
The goal of our law firm is to win your case.  If you are charged with a domestic violence offense, let us help you today.  Give us a call and allow us to work to develop constructive strategies to give you your life back.
What You Need To Know About Domestic Violence
How Misdemeanor Court Works