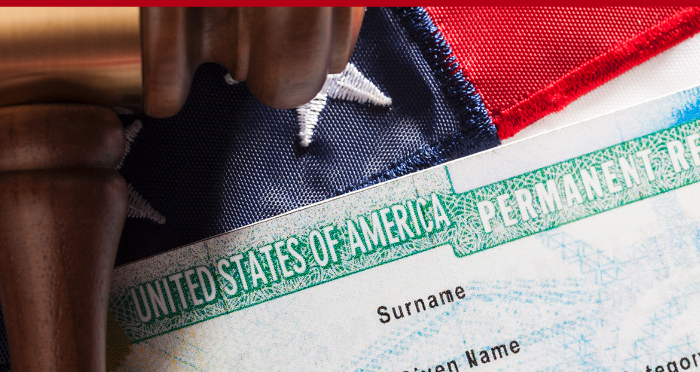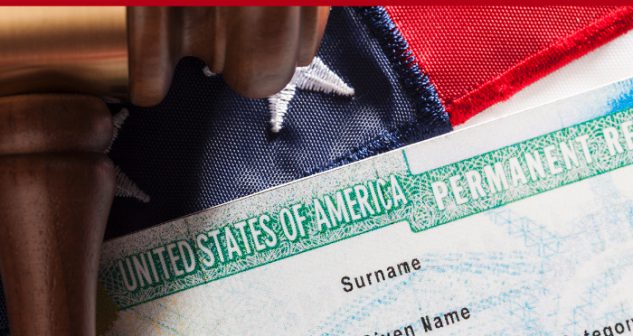 Immigration Attorneys – Green Cards
Precise – Experienced – Affordable

Adjustment of status, also known as receiving a Green Card, is a process that our immigration attorneys are extremely passionate about. The idea of people feeling secure in the United States and being able to permanently reside with their families, is one that our team deeply believes in.
Our firm has helped thousands of individuals obtain their lawful permanent residence status or (LPR).
We understand how confusing and complex the process to become an LPR is, which is why our firm offers free consultation.
Our goal is to ultimately educate you on how to receive a Green Card. One of the most critical aspects of the obtaining a Green Card is making sure you fully understand the process.
Free Consultations
If you would like to hire a dedicated and experienced immigration attorney to help you with your adjustment of status process, please call us at 602-989-5000.
Adjustment of Status FAQ:
Below is more information in regards to the adjustment process to give you greater insight into the process.
What's the first step?
The first step in the Adjustment of Status process would be to have your family member file an I-130 for you.  Immigration verifies that your family member qualifies to petition for you.
What happens after the I-130 is approved?
After the I-130 is approved, YOU will need to file the adjustment of status application.
Can I adjust from my home country?
You can adjust from your home country but this would then become a different process that requires different paperwork. This process is also known as the consular process.  If you entered the United States either without a visa or without being inspected, you may be required to file a waiver.
If I am already in the US, do I have to have entered the US legally?
For adjustment of status within the United States, the short answer is yes. In order for an individual to be eligible for an adjustment of status, they must have entered the United States legally. But, there are exceptions and waivers which are talked about a bit more in depth below.
How long does the process take?
Generally, the process can take anywhere from six months to more than a year. This varies due to government processing. Lately, the government is taking longer.
When will my biometrics (fingerprints) appointment be?
Usually you will give your fingerprints three months after initial application has been submitted.
When do I do my interview?
The interview usually takes place 6 to 9 months after the initial application has been submitted.
Can I leave the country after I apply?
No, you should remain in the United States while your application is pending.
Does this process lead to a "Green Card?"
Yes. After you are approved in the interview, you generally get your "Green Card" in 30 days.
Once I finish the process can I include my family members later?
You may include them later, as long as they qualify. We recommend that you contact us as this area of law can get complicated.
What fees ARE involved?
$535 for I-130 family petition
$700 for EAD work permit I-140
$1225 for adjustment of status (green card) application form 485
When can I start working?
You may apply for a work permit throughout the process. However, recently we have seen delays in approval. It is not uncommon for the "Green Card" to arrive prior to the work permit. It is your decision whether or not you want to file for a work permit through I-140.
Green Card Overview:
Adjustment of Status, or "AOS," is the process that allows certain people to apply for lawful immigration status in the United States.  Once the process is finished, the person will receive lawful permanent residence status, or become a green card holder.
If you are thinking about using this type of application to obtain a green card, below there is information and tips, that may help clarify.
Qualifications For Green Cards:
In order to become a legal permanent resident through Adjustment of Status, you must meet a number of specific factors.  Keep in mind, this letter only discusses Adjustment of Status and you may be eligible for other processes.
In order for an individual to be able to adjust their status within the United States, they must have entered the U.S. legally.  This means with you came with some sort of visa that gave you permission to enter the United States. You must also be able to prove that you entered legally, which can be done by providing a copy of your visa.
245(i): 245(i) is a special section of immigration law that allows certain individuals to apply for a green card in the United States even though they entered the United States illegally. In order to qualify, you must be the beneficiary of a petition that has a priority date on or before April 30, 2001.  The immigration petition giving your 245(i) protection can be an I-130 family petition, or even an I-140 petition for labor certification.  If you qualify for 245(i), there is an additional $1000 "penalty" fee that you must pay at the time of applying for your green card.
There cannot be anything on your criminal or immigration record that would prevent you from becoming a resident. In other words, an individual cannot have any prior deportation orders or a criminal record that would otherwise prevent you from being admissible. If you entered the United States with a visa, you may only apply for Adjustment of Status in the United States if you have no more than one period of time where you have overstayed your allowed stay in the United States. In other words, you cannot apply for Adjustment of Status if you have stayed over the amount of time your visa allowed two or more times.
You must have an immediate relative that can petition for you.  Eligible "immediate relatives" include: a spouse who is a U.S Citizen, a U.S. citizen child who is at least 21 years old or older, and U.S. citizen parent whose child is under the age of 21.
You must be physically present in the United States when you apply for AOS, and you cannot leave the United States while your application is pending without first seeking permission from United States Citizenship and Immigration Services.
You must submit a medical examination with your application for Adjustment of Status.  The medical examination must be completed by a doctor who has been authorized by United States Citizenship and Immigration Services to do the immigration exams.  The medical exam is done to make sure that you have all of your required vaccinations and that you don't have any serious, contagious diseases that could get other people in the United States sick.  Each doctor has his or her own fee that is charged for completing the medical exam.
You must be able to show that the person petitioning for you makes a certain amount of money based on the number of people in his or her household.  To show this requirement is met, your petitioning family member must provide his or her tax returns for the most recent year and proof of employment.  The government requires this information to make sure that when you get your green card, you won't need to depend on government assistance, like food stamps and welfare.  If your petitioner does not make the required income or is not working, a co-sponsor will be needed.
Documents and Fees:
Step One – Gather up required documents
There are a series of documents that are going to be utilized in order to begin the process. The documents needed are proof of your legal entry or 245(i) protection, your completed medical exam, proof of your relationship with the petitioner, petitioner's taxes, and co-sponsor documents if necessary.
Step Two – Mail applications and supporting documents to United States Citizenship and Immigration Services ("USCIS")
Once an individual has gotten all the required documents and has also completed the application, then comes the Adjustment of Status application.
Costs:

I-130 family petition: $535
Adjustment of status (green card) application: $1225
If you have 245(i), $1000 fee

Processing time: About 6-8 months
You are also eligible to apply for a work permit with the application for your green card.  The work permit allows you to work in the United States while your Adjustment of Status application is still being reviewed by USCIS.
After the 6-8 month processing time is finished and USCIS has reviewed your application, you will either receive your approval notice by mail or receive a notice for an interview from USCIS.  Interviews are always required when your petitioner is your spouse.  At the interview, the Immigration Officer will ask various questions in order to ensure the relationship between you and your petitioner is valid. The Immigration Officer will also ask you questions about your immigration and criminal history to make sure you qualify for a green card.
DO NOT APPLY IF:
There are a couple of situations in which one should not apply for adjustment of status which may make you ineligible. Individuals should not file for adjustment of status if:
You entered the U.S. illegally and do not have 245(i) protection
You entered the United States with false documents
You lied to get your visa to allow you to enter the United States
You have sold, smuggled, or trafficked drugs
You helped anyone else enter the United States illegally
You have ever stated to be a U.S Citizen
LET US HELP YOU TODAY:
Our firm has helped thousands obtain resident status.  Still have questions?  Call anytime for a free consultation with an immigration attorney.