Juvenile Crimes
---
Helping Juveniles in Arizona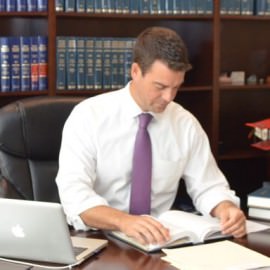 Our attorneys have successfully defended juveniles charged with all types of crimes ranging from Assault and DUI to Homicide and Sexual Assault. We understand that our clients have different needs and requirements. We work very closely with the parents of the accused to make sure that our young clients get the right outcome.
The criminal justice system works differently when juvenile crimes are at issue. As defense attorneys, we know that we will be working with families, not just individual defendants, when we defend teenagers.
Juvenile Court is for children 18 and under. The juvenile court system is completely separate from the adult system. There, the court searches for solutions to help kids understand the causes of the behavior.
Attorney Nick Alcock is dedicated to helping juveniles charged with criminal cases. He believes that children shoud be treated differently by the courts and deserve a second chance. Please give us a call if you have a question about a juvenile case.
Click on the video below to learn more...