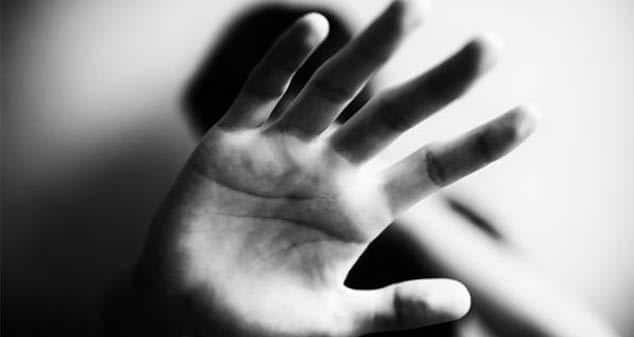 A discussion of ARS 13-3601 by domestic violence attorney, Nick Alcock
The day after an arrest, you could be facing a bewildering set of emotions. Most people need some time to decompress and get some perspective so that they can best defend themselves. However, the legal system seems perfectly designed to prevent people from finding stability. People facing criminal charges are confronted with a bizarre and antiquated system that uses language and procedures that are confusing and difficult to navigate.
Nowhere is that more evident than domestic violence offenses. The very term "domestic violence" is a misnomer. You do not need to be accused of actual "violence" to be charged with a "domestic violence (DV" offense. People can have their charges designated as DV for shouting and disturbing the peace and quiet of a neighborhood. DV can also be applied to criminal damage offenses where the damaged article actually belongs to the accused. DV joins many other legal terms and concepts that on their face make no sense.
Domestic Violence in Arizona
Of course, employers and institutions aren't knowledgeable or forgiving when it comes to understanding the way DV law works in Arizona. Having a domestic violence offense or your record could disqualify you from public service, possessing a firearm, working as a teacher or other licensed professionals. Before you go to court, you should consider the fact that many good people have their futures upended because of two little letters attached to their charging document. The good news, there may be options available to you to prevent the worst from happening.
First, let's examine how people get charged with domestic violence. DV cases are typically filed where the "victim" is the spouse or significant other of the defendant. Of course, this concept in modern society can be hard to pin down. DV cases can arise from ex-partners or ex relationships from long ago. Courts will look to the length of the relationship and whether or not the relationship was of a sexual nature. DV charges also apply to blood relatives and stepchildren (including children who resided in the same household as the defendant."
If convicted of a DV offense, people lose their rights to bear firearms while they are on probation. The probation terms can be lengthy and involve fairly burdensome counseling terms. Every case is different, and I am careful to not predict what could happen in the future in any given domestic violence offense. Domestic violence offenses stemming from class 1 misdemeanors carry a maximum punishment of six months in jail, although most people do not serve that type of sentence.
So how do you get around a DV charge? It is important from the outset to work up a comprehensive defense. If you win the underlying case, the domestic violence designation is dismissed as well. As such, witnesses need to be interviewed. Police records need to be examined carefully. Attention needs to be paid to the smaller details of the case. The prosecutor needs to prove jurisdiction, the foundation for the evidence that they have and chain of custody for the item that was in their possession. Small details matter and the failure to prove one necessary element of an offense can result in the entire case being thrown out.
Prosecutors sometimes like to put pressure on people when they appear in court and plea offers are extended prior to all the paperwork and evidence being shared. This is a feature of our criminal justice system. In large part, the system depends on people showing up and being intimidated to go along with what is being offered. Prosecutors often do not disclose the weaknesses in their case. They may know, for example, that the "victim" of the crime is unwilling to appear to testify against the accused. They may even have not had contact with the victim at all. When you appear in court and a plea agreement is offered to you, they might know they will lose in the trial but they won't admit it to you.
DV cases in Arizona are incredibly consequential. Meanwhile, the system can be confusing and intimidating. Before you go to court and find yourself in a position where you are being "talked into" a DV plea, know that you have rights. You can, yourself or through your domestic violence attorney, ask the prosecutor if they have spoken to the victim and if they are planning on testifying. It is also totally acceptable to ask for time to review all the evidence in a case. Don't allow yourself to feel obligated to take a plea agreement quickly because you don't want to be seen as uncooperative. Your life is on the line and you have rights. Before you take any DV plea, I urge you to carefully consider your entire case. Take it apart like an old car that is being restored. Remove every nut and bolt and look for defects before you proceed.
If you have any questions about how DV cases work in Arizona, our domestic violence attorneys are here to help. The call is free and our consults can be scheduled over the phone or in our office. We handle domestic violence cases statewide in Arizona.
A. "Domestic violence" means any act that is a dangerous crime against children as defined in section 13-705 or an offense prescribed in section 13-1102, 13-1103, 13-1104, 13-1105, 13-1201, 13-1202, 13-1203, 13-1204, 13-1302, 13-1303, 13-1304, 13-1406, 13-1425, 13-1502, 13-1503, 13-1504, 13-1602 or 13-2810, section 13-2904, subsection A, paragraph 1, 2, 3 or 6, section 13-2910, subsection A, paragraph 8 or 9, section 13-2915, subsection A, paragraph 3 or section 13-2916, 13-2921, 13-2921.01, 13-2923, 13-3019, 13-3601.02 or 13-3623, if any of the following applies:
The relationship between the victim and the defendant is one of marriage or former marriage or of persons residing or having resided in the same household.

The victim and the defendant have a child in common.

The victim or the defendant is pregnant by the other party.

The victim is related to the defendant or the defendant's spouse by blood or court order as a parent, grandparent, child, grandchild, brother or sister or by marriage as a parent-in-law, grandparent-in-law, stepparent, step-grandparent, stepchild, step-grandchild, brother-in-law or sister-in-law.

The victim is a child who resides or has resided in the same household as the defendant and is related by blood to a former spouse of the defendant or to a person who resides or who has resided in the same household as the defendant.

The relationship between the victim and the defendant is currently or was previously a romantic or sexual relationship. The following factors may be considered in determining whether the relationship between the victim and the defendant is currently or was previously a romantic or sexual relationship:
(a) The type of relationship.
(b) The length of the relationship.
(c) The frequency of the interaction between the victim and the defendant.


(d) If the relationship has terminated, the length of time since the termination.