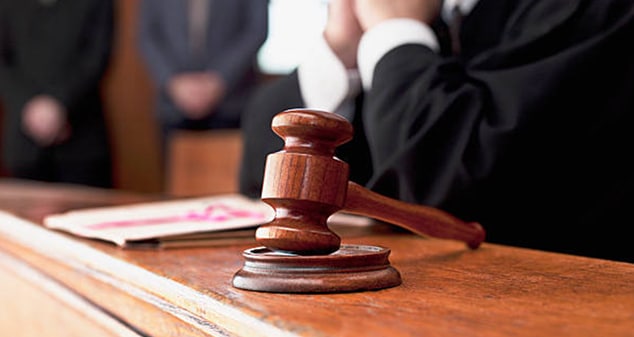 How fast can someone get a bond hearing? What is taken into consideration in a bond proceeding? Read this before you attend immigration court.
Having a family member or loved one with immigration can be very emotional. Oftentimes families and friends are confused and worried as to what the next steps would be after a family member is in immigration custody. The complexity of certain aspects of immigration law such as bonds that families are confronted with tends to mystify.
Immigration Bond Hearings in Arizona – How The Process Works
The bond process, which is the initial step to essentially any immigration, is one that is delicate and very important to the immigration process. One of the reasons for why this process is sensitive and imperative is because of the fact that the individual who is in immigration custody may only have one chance to fight for that bond. Given this, it is very important to get an attorney to fight that bond in question. The preparation for this bond proceeding and the argument which will be presented in front of the immigration judge are key in being able to be able to fight for bond and also get it lowered as much as possible. The importance of a bond is the fact that if it is won, the individual is released and can fight their immigration case without having to be detained by immigration.
Once an individual is in immigration custody, it can typically take days or even an amount of weeks to be able to receive an immigration bond hearing. There are many aspects of the case that are focused on when the detainee has a bond proceeding, but there are two main categories the judge considers. These two categories can be characterized as "danger" and "flight risk". These terms can be very ambiguous but once put into perspective they are more understandable. First, the immigration judge that is assigned to the case is going to take into consideration whether or not the individual who is in custody is a 'danger' to themselves, their family, or to the community. If, for example, the individual who is in custody and fighting for the bond had an extreme DUI and crashed into another car, they can be considered a danger to the community and are dependent on the judge. Likewise, if this is the individual's second DUI, they may also be considered a danger to the community. In regards to fighting the bond, it is also important whether or not they have been detained or convicted before. If there have been prior convictions it may possibly make the fight for the bond a bit more difficult.
Flight risk is also the main point that immigration takes into consideration when faced with a bond hearing. The risk of the individual fleeing from the country or in order to avoid immigration court can be categorized in a couple of different ways. If the person who is in custody has children, wife, or even property here in the United States, they may be considered less of a flight risk because they do not want to leave their family. Also if the individual has failed to attend court dates in the past, it can be perceived negatively and be considered a flight risk. Lastly, if the person in custody has lived in the United States for a considerable amount of time, they will likely be considered less of a flight risk.
Based on these two aspects, the immigration judge determines whether or not the individual in custody is going to get a bond and if so, how much that bond is going to be for. The amount of the bond can vary quite a considerable amount depending on these facts.
Our job as immigration attorneys is to present to the judge the best case and argument to fight to get that bond. We are here to demonstrate and present riveting stories that personalize our clients and set their actions under a different lens. Our law firm has had several years of experience when it comes to bond proceedings and has had much success in acquiring bonds.
If you have any questions or doubts about a bond proceeding, do not hesitate to contact our attorneys at Alcock and Associates. We would be more than happy to answer any questions and explain more about strategies or aspects of bond proceedings!